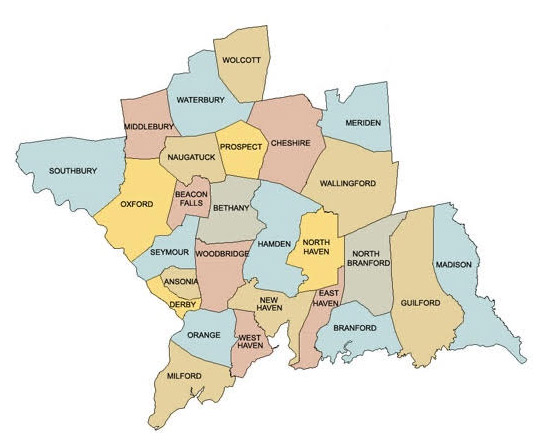 Every child with a disability is legally entitled to receive a free appropriate public education. However, sometimes public school systems fail to provide an appropriate education that meets the needs of a child with a disability. Not every child will be served by the education options available to them through their assigned public school district. For parents, it can be frustrating to watch their child struggle when the child's educational needs are not being met.
Fortunately, the law provides a way for concerned parents to give their children the opportunities that they deserve. When your child's local school district fails to provide an appropriate public education, or you feel like your child's education is not advancing, you have the ability to bring a due process action against the school district to protect your child's future.
At Forte Law Group, we understand the stress, frustration, and uncertainty associated with seeking legal recourse for a child's education. Our practice is committed to representing children and their families in legal matters regarding special education law.
If your child is attending a public school in New Haven County, and you are concerned about the quality of education that your child is receiving, we are here to help. Contact our law firm today to schedule a consultation with a special education attorney and learn about the various options available for you and your child.
Working With A Special Education Attorney in New Haven County
What is it like to work with a special education attorney? At Forte Law Group, we begin with a comprehensive review of your child's educational records, consult with occupational therapists, physical therapists, behaviorists, psychologists and other professionals in the field. Our job is to develop a holistic understanding of your child's needs so that we can develop the best plan to improve your child's education.
From there, our team will be with you every step of the process and ensure that you are informed at each stage of representation. Forte Law Group handles an array of services for students in New Haven County school districts, which include:
"PPT," or Preparing for a Planning and Placement Team, meetings
Requesting Independent Educational Evaluations (IEE)
Due Process Hearings
Filing compliance complaints with state education department
Requesting educational records pursuant to the Family Educational Rights and Privacy Act (FERPA)
Manifestation Determination Review
Requesting reimbursements for services rendered outside of the school
Whether your child requires private schooling or a simple review of your child's educational records, Forte Law Group is here to help.
We Represent Students With Disabilities Within All New Haven County School Districts
Is your child falling behind at school? If so, there may be a number of reasons why they are not receiving an appropriate education. In many cases, a New Haven County public school may not be equipped to meet the physical, psychological, and educational needs of your child. Students
with disabilities are also often bullied and harassed by other students, which may lead to poor academic performance and behavioral issues. Sometimes, students with special needs are disciplined for conduct that is linked to their disability.
Our law firm represents New Haven County students who are, or should be, categorized as having a disability under the federal Individuals with Disabilities Education Act (IDEA). We work with with children who have a wide range of disabilities, including:
Autism
Speech and language disability
Orthopedic impairment
Traumatic brain injury
Visual impairment
Dyslexia
Auditory processing disorder
Intellectual disability
Other health impairments
Your child deserves a free public education, regardless of disability. If you suspect that your child's school is failing to meet the unique needs of their disability, there are options available to you. Contact our law firm today to learn more about how Forte Law Group can help.
Access Your School District's Special Education Website Within New Haven County, CT
We are strategically positioned with multiple locations throughout the state of Connecticut. Our law firm is able to advocate for children wherever their school district is located in the State, including New Haven County. For your convenience, we have linked to your school district's special education website within New Haven County here:
To access your child's local school district per pupil cost, click here​.
Does Your Child Require Private Outplacement At Public School District Expense?
Forte Law Group has compiled an extensive list of private special education programs and therapeutic schools within Greater New Haven County: 
Aspire Living & Learning Academy​– Naugatuck, CT 
Aspire Living & Learning Academy​– Stratford, CT 
High Road School of Wallingford: High School​- Wallingford, CT
Hope Academy​- Orange, CT
Lorraine D. Foster Day School​- Hamden, CT 
Meliora Academy​- Meriden, CT 
Milestones Behavioral Services​- Milford & Orange, CT 
Rushford Academy​- Durham, CT 
Whitney Hall School​- Hamden, CT 
Woodhouse Academy​- Milford, CT 
Yale Child Study Center School​- New Haven, CT 
Endorsements from our New Haven County Clients
Visit our Forte Law Group's Client Endorsements Page to watch our client testimonials​.
"Forte Law went above and beyond helping one of my colleagues advocate to the school on behalf of their child with special needs." 
– Milford, CT
"Jeff is professional and explains things in laymen's terms so we aren't overwhelmed. He returns our calls and emails in a timely manner, as well." 
– Middlebury, CT
"Hiring Attorney Forte was the right decision – he got us what we wanted and did it an undramatic fashion. We are thrilled." 
– New Haven County, CT
"Attorney Forte helped my family through a bullying situation in school. We feel fortunate to have found him (through a friend) when the school was ignoring us and we felt helpless. After consulting with Jeff we immediately hired him. He explained our rights and went to work right away. Our situation was resolved soon after his first contact with school leaders. Jeff stayed with the case and saw it through to completion and even checked in with us at the start of this school year." 
– Woodbridge, CT
"My experience with Forte Law Group was outstanding. This firm provided legal counsel to me during a personal dispute with an organization to which I was legally affiliated. This separation required a substantial amount of paperwork to be completed in order to unaffiliate with the organization. During that time, Jeffrey Forte provided me with clear advice regarding the steps necessary to file paperwork with the State, answered all of my questions promptly, and remained professional and courteous. Should another opportunity arise when I am in need of legal advice, I won't hesitate to call Forte Law Group." 
– Cheshire, CT
"Attorney Forte was amazing! I have had difficulty getting the services for my son that he desperately needed. Attorney Forte attended my son's PPT and calmly listed all the services that my son was entitled to by law! Thank you Attorney Forte for believing in the potential of my son and the educational programs he now can participate in. Forte Law Group was worth every penny, I cannot put a price tag on my son's ability to flourish." 
– Woodbridge, CT
About Forte Law Group
Forte Law Group is a special education law firm serving families in New Haven County, CT and beyond. We help students and their families overcome challenges that they are experiencing at school so that they can receive the best education possible.
While every situation is different, and the educational needs of your child are unique, our team has the experience and knowledge required to successfully advocate for your child. Our founder, attorney Jeffrey Forte, is the host of the podcast Let's Talk Sped Law and is published in media outlets around the country on matters related to special education. In addition, our team regularly consults with leading clinical experts within the special education field to provide the absolute best recommended course of action for your child.
If you believe that your child is not receiving an appropriate education in the New Haven, CT public school system, Forte Law Group is here to help protect your child's rights to education. Contact our law firm today to schedule your initial consultation.
Do you have more questions about Special Education Law in New Haven County, CT?
If you have more questions about our services or your child's rights under the law, we invite you to listen to the following content provided by Attorney Jeffrey Forte:
Ready to Connect with Us? 
Call us at 203-257-7999 or schedule a phone call with us.