If your child has a disability and is not receiving an appropriate education within your local public school district in Fairfield County, Forte Law Group is here to help. Every child is entitled to free public education, however, not every child is served by the options available to them through their assigned public school district. When your child's local school district fails to provide an appropriate public education, or you feel like your child's education is not advancing, you have the ability to bring a due process action against the school district to protect your child's future.
Standing up to the school district to enforce your child's rights may appear intimidating, complicated, and stressful. That is where Forte Law Group can help. At Forte Law Group, we understand the challenges parents of children with disability face when it comes to advancing their children's education. Our practice is focused on representing children and their families in legal matters regarding special education law at PPT meetings, mediation, and due process, as well as other related practice areas such as discipline, expulsion, section 504, bullying, and juvenile defense among others.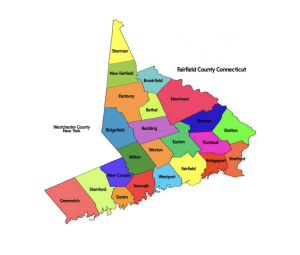 Working With A Special Education Attorney in Fairfield County
When you work with Forte Law Group, our team will conduct a comprehensive review of your child's educational records. We work with other professionals in the field, such as occupational therapists, physical therapists, speech and language pathologists, behaviorists, psychiatrists, psychologists, neuropsychologists, and others to ensure that your child's needs are fully understood. Once we have a complete picture of your child's needs, we will advocate for the support and services your child requires to improve their education.
Our team will advocate for your child at every step of representation. Services Forte Law Group provides to students within Fairfield County school districts and their families include, but are not limited to:
Reviewing educational records
Drafting letters to School Districts
Requesting Independent Educational Evaluations (IEE)
Requesting educational records pursuant to the Family Educational Rights and Privacy Act (FERPA)
Preparing for a Planning and Placement Team (PPT) meetings
Manifestation Determination Review
Mediation
Due Process Hearings
Filing compliance complaints with state education department
Filing appeals
Requesting reimbursements for services rendered outside of the school
We Represent Students With Disabilities Within All Fairfield County School Districts
Our experience has shown that regardless of the type of disability a student may have, children with disabilities are susceptible to falling behind for a number of reasons. For example, students with disabilities may be bullied and harassed by other students. Other special needs students may be suspended, expelled, or disciplined for conduct that is linked to their disability. In some cases, the public school system may not be equipped to adequately meet the needs of a child with disabilities.
Forte Law Group represents children who should be or are categorized as having a disability under the federal Individuals with Disabilities Education Act (IDEA). This includes a wide range of disabilities, including Autism, learning disabilities, speech and language disability, orthopedic impairment, traumatic brain injury, visual impairment, and other health impairments.
Access Your School District's Special Education Website Within Fairfield County
We are strategically positioned with multiple locations throughout the state of Connecticut. Our law firm is able to advocate for children wherever their school district is located in the State. For your convenience, access your school district's special education website within Fairfield County here:
To access your child's local school district per pupil cost, click here.
Does Your Child Require Private Outplacement At Public School District Expense?
Forte Law Group has compiled an extensive list of private special education programs and therapeutic schools within Greater Fairfield County:
Endorsements from our Fairfield County Clients
Visit our Forte Law Group's Client Endorsements Page to watch our client testimonials.
"As a client of Forte Law Group, I couldn't be happier with the services we received. Jeffrey Forte was not just our attorney, he stood up for our daughter. As a parent of a child with special needs, you're constantly worried about whether you're doing the right thing, am I doing enough? Jeff didn't just help our daughter, he helped change my mindset from asking to advocating. I feel more empowered, educated and connected. For that, I am so grateful!"
– Fairfield County, CT
"Jeff Forte is tenacious. As a parent trying to navigate uncharted waters and get my kids what they need while also wanting to maintain good working relationships with school staff, having Jeff in our corner took the pressure off of me while still making sure the full range of services was forcefully advocated for. Jeff is adaptable, creative and strategic. He got both of our kids what they needed under difficult circumstances, and we are very thankful."
– Fairfield County, CT
"I contacted Jeff after hitting several dead ends with trying to get help for my son. I consulted with a number of attorneys prior to contacting Jeff and he was the most caring and compassionate about helping my son. Jeff is available when needed and responsive to all modes of communication. He helped me navigate and understand what options I had for my son's placement in an environment that was conducive to how he learns. My only regret was that I hadn't contacted him sooner. My son is happier and excelling in an environment that does not make him feel alienated or stressed. He has straight A's at this time- Thank you Jeff for your guidance and perseverance."
– Fairfield County, CT
"I wanted to thank you for holding such an informative free parent workshop! It was so informative and valuable to me as a special education educator and as a parent of a child with autism! It is so nice to know that we have so many rights and that there are people out there like you fighting and advocating every day!"
– Fairfield County, CT
About Forte Law Group
Forte Law Group is a solutions focused law firm that represents children and families in Fairfield County, Connecticut who are in need of legal representation in any matter involving special education law. We are one of few Connecticut law firms dedicated exclusively to the representation of children with special needs.
We understand that every situation is different, and that the educational needs of your child are unique. At Forte Law Group, we consult and work alongside leading clinical experts within special education to develop an individualized strategy for your child.
If you believe that your child is not receiving an appropriate education in the Fairfield, CT public school system, Forte Law Group is here to help protect your child's rights. Contact our law firm today to schedule your initial consultation.
Do you have more questions about Special Education Law in Fairfield County, CT?
If you have more questions about our services or your child's rights under the law, we invite you to listen to the following content provided by Attorney Jeffrey Forte:
Ready to Connect with Us?
Call us at 203-257-7999 or schedule a brief phone call with us here.