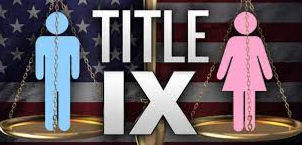 Protecting and Defending Students From Discrimination on the Basis of Sex
Title IX of the Education Amendments of 1972 (20 U.S.C. § 1681 et seq.) prohibits discrimination against individuals on the basis sex in educational institutions that receive federal funds. Such institutions in which Title IX applies include colleges and universities, local public school districts, charter schools, and magnet schools.
What Does Title IX Protect
The main takeaway of Title IX states: "No person in the United States shall, on the basis of sex, be excluded from participation in, be denied the benefits of, or be subjected to discrimination under any educational program receiving federal financial assistance…"
Who We Represent: Students
Forte Law Group represents students who believe their rights have been violated under Title IX. This includes:
Student respondents – We represent students who have been accused of sexual harassment or assault or who have violated an educational institution's code of conduct. We help students and their families navigate the school's complex disciplinary investigation process and provide legal representation at hearings and related proceedings.
Student claimants – We represent students who seek to make a claim of sexual harassment or discrimination against an educational institution.
Title IX Penalties for Students
When a student is accused of sexual assault, harassment or a sex-based crime on educational grounds, there are potentially up to three separate areas of law that may automatically get triggered: Title IX, Expulsion and Criminal Charges. In addition, if the alleged accused student has a disability, the Individuals with Disabilities Education Act (IDEA) or Section 504 may also get triggered as well. Potential penalties may include:
Suspension from school and all school-related activities
Dismissal from athletic or other school related programs
Expulsion from school
Criminal charges, such as sexual misconduct, sexual assault, or a violent crime
Civil protection order, such as a 100 yard stay away
Fines and probation
Choosing the Right Connecticut Title IX Attorney
Retaining an experienced Title IX attorney is a critical decision. There are countless changes to Title IX regulations that continue to evolve. Some schools and universities also provide better procedural rights than others. The best thing that a student and their family can do is to choose the right Connecticut Title IX lawyer to represent your interests. The first step is to contact Forte Law Group.